Slim Gem Construction Points
Bypass Capacitor
I put in a 4.7nF cap in the header to fix a problem where the amp would always turn on on 30m, regardless of the switch position.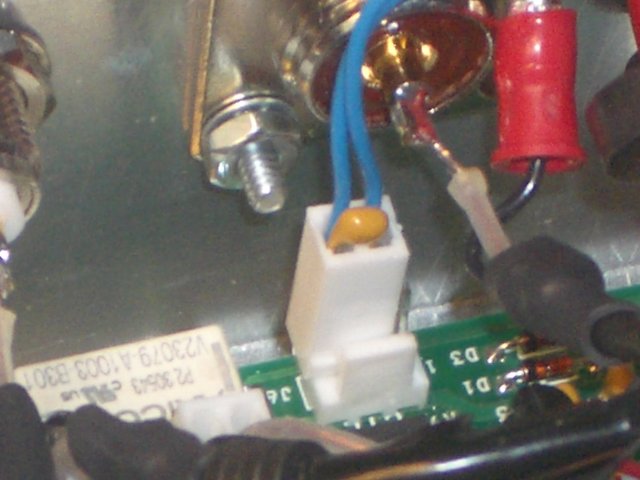 RF1 and RF2 Cables
Note RF1 and RF2 cables made for an HFpacker classic need to be reversed to match center to pin 1. Shown here is the wrong way.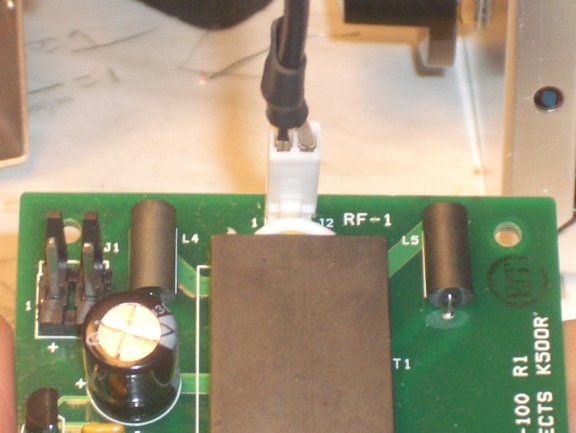 Assembly
Bad photo of the nearly completed project on the workbench.