RPSK
Introduction
Try the working applet here. Transmit is not enabled, and occasionally network delays or client exits cause the server to hang.
Screenshots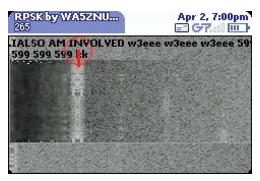 Java Applet or Application RPSK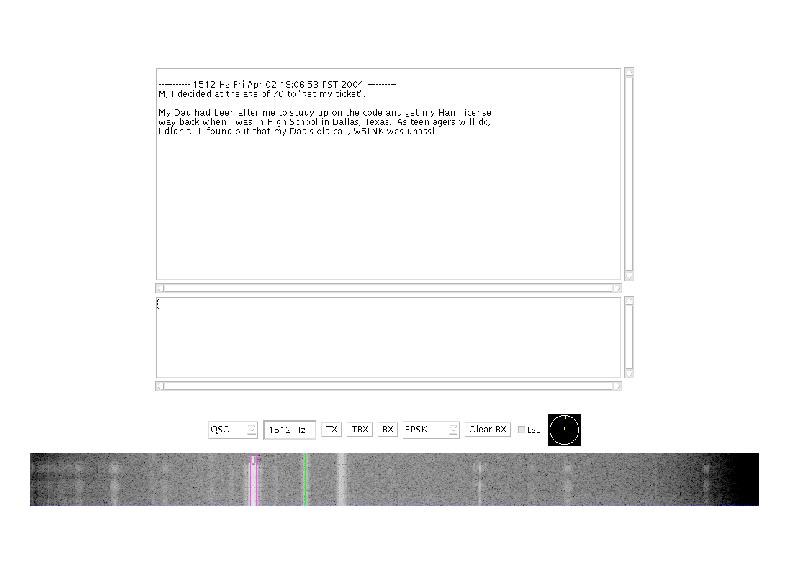 Source Code
Client
The RPSK program and protocol is still in a very early revision, but you are welcome to download the source code for this client.
Server
The server software is a set of patches to gMFSK, which have been made available to the author. Hopefully RPSK service will be available with gMFSK at some point in the future. Please contact me if you would like the patches now.
Protocol
WA5ZNU